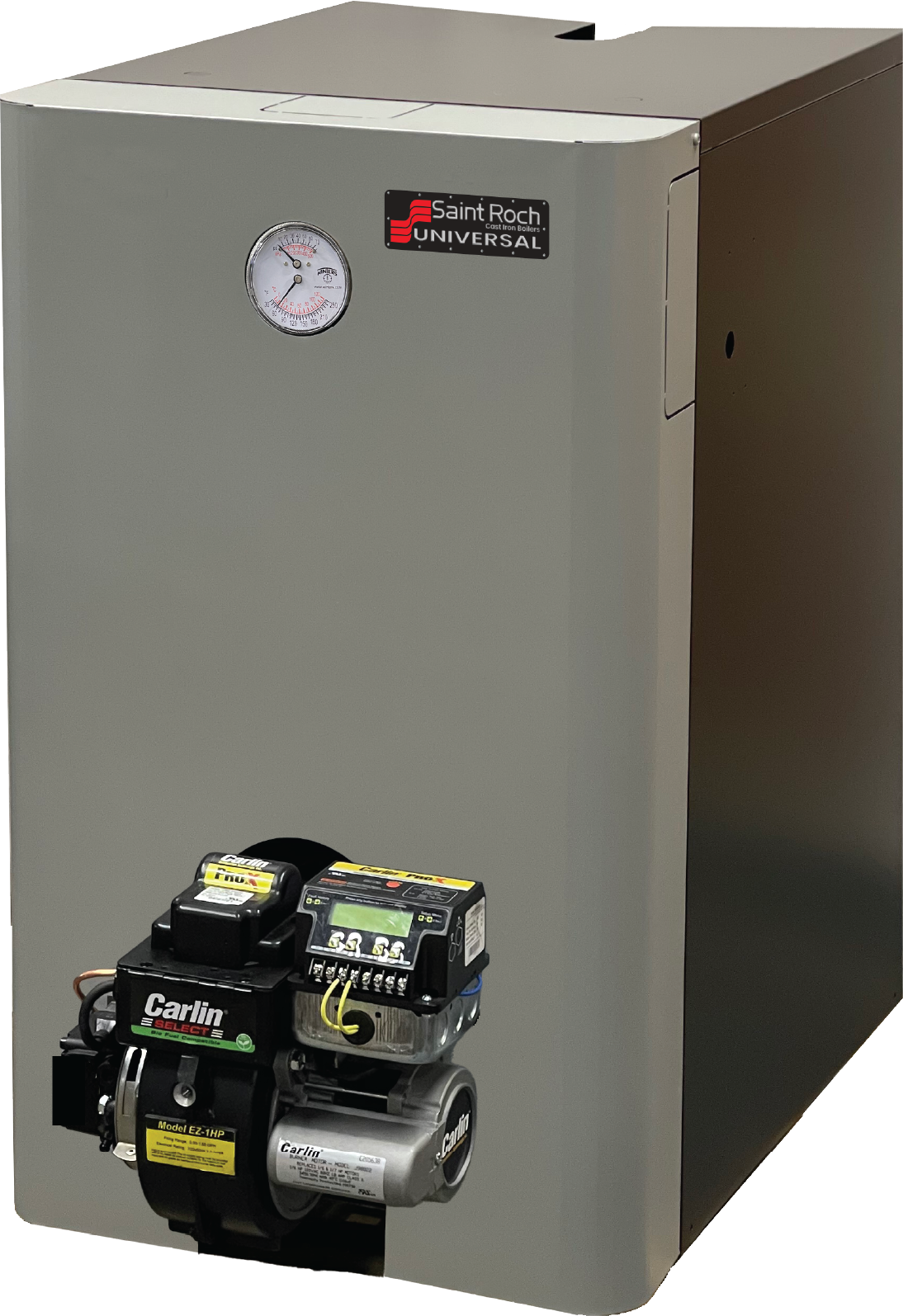 The NEW SAINT ROCH SRU SERIES cast iron boiler with triple pass design and low water content is equipped with a cylindrical coil chamber to house a coil to produce DHW, making it truly UNIVERSAL. SRU boiler block will provide efficiencies exceeding 87%.
• The SRU's electronic 3250TC "Fuel Smart" controller manages the burner and circulator operation to minimize fuel consumption during periods of inactivity and provides outdoor reset or cold start for space heating and is equipped with low water control.
• St. Roch Cast Iron boilers are among the world's most durable boilers exceeding ASME, Class 30 requirements. Boiler sections are connected with steel push nipples. A hinged swing door is provided for full access to combustion chamber and heat exchanger.
• SRU Universal boilers are shipped as assembled boiler blocks with a separately boxed casing, pre-set gun burner (#2 Oil, B20, NG or Propane), DHW coil and trim kit.
You will enjoy confidence with the SRU series with its limited lifetime warranty and its capability to be converted from B20 Fuel Oil to Gas or vice versa by simply changing the burner.